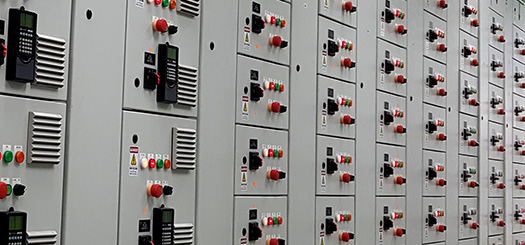 Electrical Engineering
Power, Security, and Lighting Design
EBL's expertise covers the full spectrum of electrical power distribution, control systems, lighting, lighting controls, and communications systems. We evaluate the activities occurring within a facility to properly establish power, lighting, communication, security and other special systems necessary to optimally support its occupants and intended usage.
Technology and Code Expertise
Our knowledge of the latest technology, electrical codes and systems, helps us create designs which emphasize low operating costs, while maintaining operating efficiencies. We cover all phases of the building process, from feasibility studies and system design through installation, testing and commissioning.
Services
Normal and Emergency Power Generation
Power Distribution and Switchgear
Interior Lighting
Site/Sports Facility Lighting
Security Systems
Communications and Computer Networking
Lightning Protection and Grounding Systems
Process Control Systems/SCADA
Short Circuit, Coordination, and Arc Flash Studies
Solar and Photovoltaic Designs
Infrared/Thermal Electrical Inspections
LEED Design
Battery Storage Designs