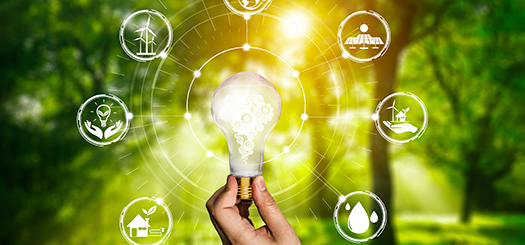 Energy Conservation
Renewable Solutions
EBL takes an active role in promoting energy conservation on all of our projects and are thoroughly familiar with energy analysis and life cycle costing procedures. We have a long history in applying renewable energy/resource technologies in projects.
LEED Design
We have LEED accredited professionals who have addressed LEED requirements for a variety of projects. Our work on the NIST Net Zero Energy Residential Test Facility, LEED Platinum Certified, won the 2014 ACEC Engineering Excellence Award.
Energy Savings Performance Contracts
We have considerable experience working in partnership with ESCOs (Energy Service Companies). All of these projects have centered on the replacement and improvement of existing equipment and building systems. We complete an evaluation of energy conservation measures and life cycle cost analysis, along with computer modeling to determine energy usage baselines. Subsequently, we design improvements or replacements to be constructed by the ESCO. Our team provides the full spectrum of solutions from analysis and design to financing and construction administration.
Services
Desiccant Cooling/Dehumidification Systems
Process Heat Recovery Systems
Campus Thermal Distribution Optimization
Non-Electric Driven Chillers
Thermal Storage
Occupancy Controlled Lighting
Daylight Harvesting
Energy Audits
LEED Design and Evaluation
Solar projects, Photovoltaic and Thermal
Geothermal
Steam Systems
Energy Savings Performance Contracts
Wind and Hydroelectric Power Generation